Here is a small sample of the options available: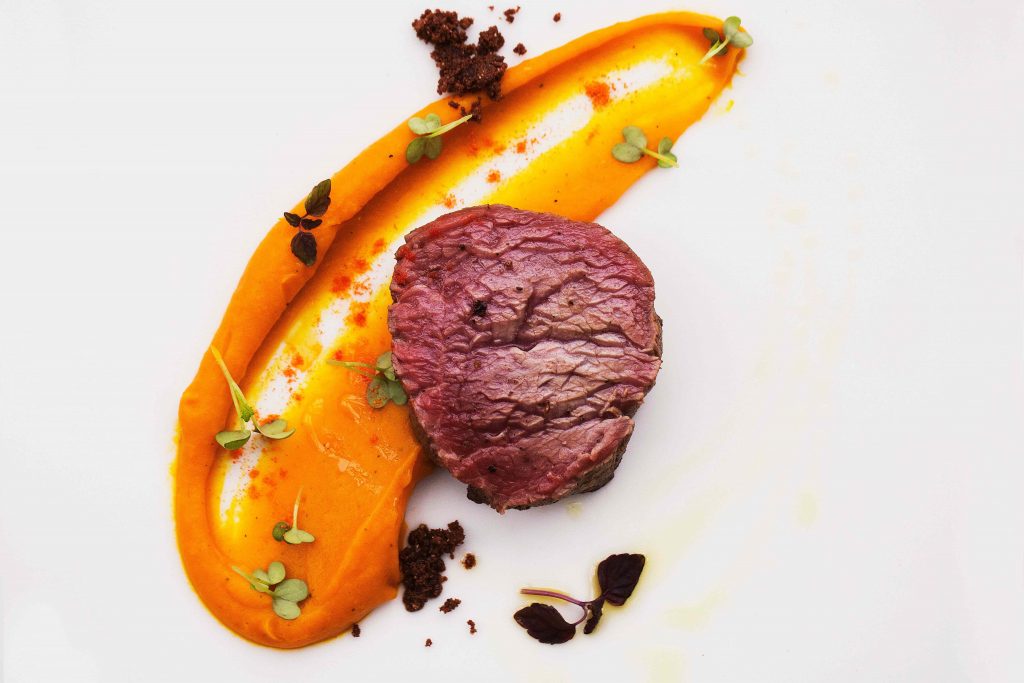 Exclusive steak grilling(5 or more people, duration 2 to 3 hours)
Would you like to learn how to prepare a good juicy steak in all its variations, rare, medium or well done? During a day spent with our chef you not only try preparing various kinds of meat, but we will also advise you on how to buy the right cut of beef, what containers to use for different kinds of meet and how to use the leftovers and bones

Private barbecue party
(5 or more people, duration 3 to 4 hours)
Would you like to become a barbecue pro? We will show you different techniques of barbecuing, flambéing and advise you on how to prepare the best dressings, dips, marinades and herbs for your barbecue. On the top of this, you will learn the best ways on how to use the temperature while barbecuing and how to compose a barbecue menu.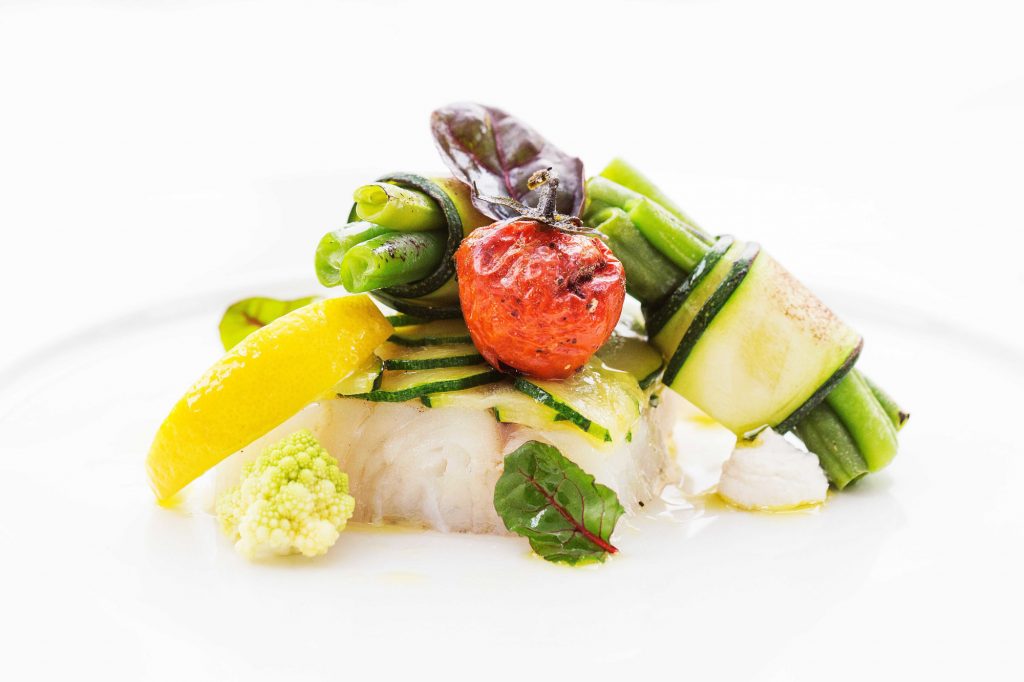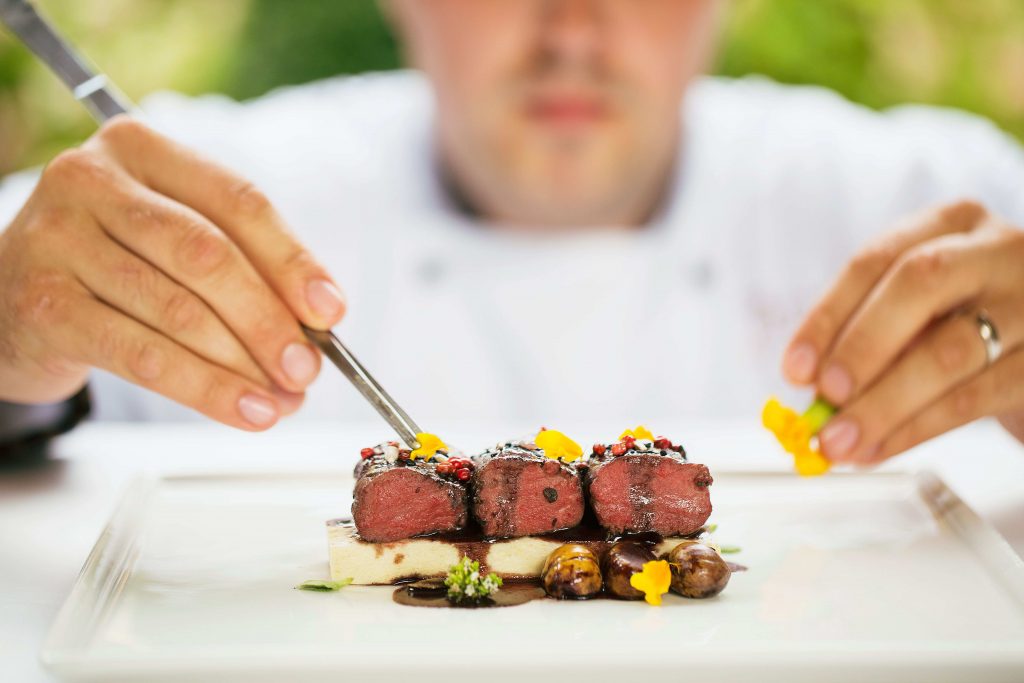 Goulash party
(15 or more people, duration approx. 5 hours)
Do you want to know the secret of preparing a good goulash? Our chef can offer you valuable advice on which spices to use for beef or game goulash and what you should never forget when preparing it.
Live cooking show
Do you want to experience a private cooking show and see our chef and his team "in action"? You can taste 6 kinds of dishes selected by our chef and even participate in their preparation. The event can include a presenter and tasting of wines from a specific supplier or winemaker with explanations by a sommelier.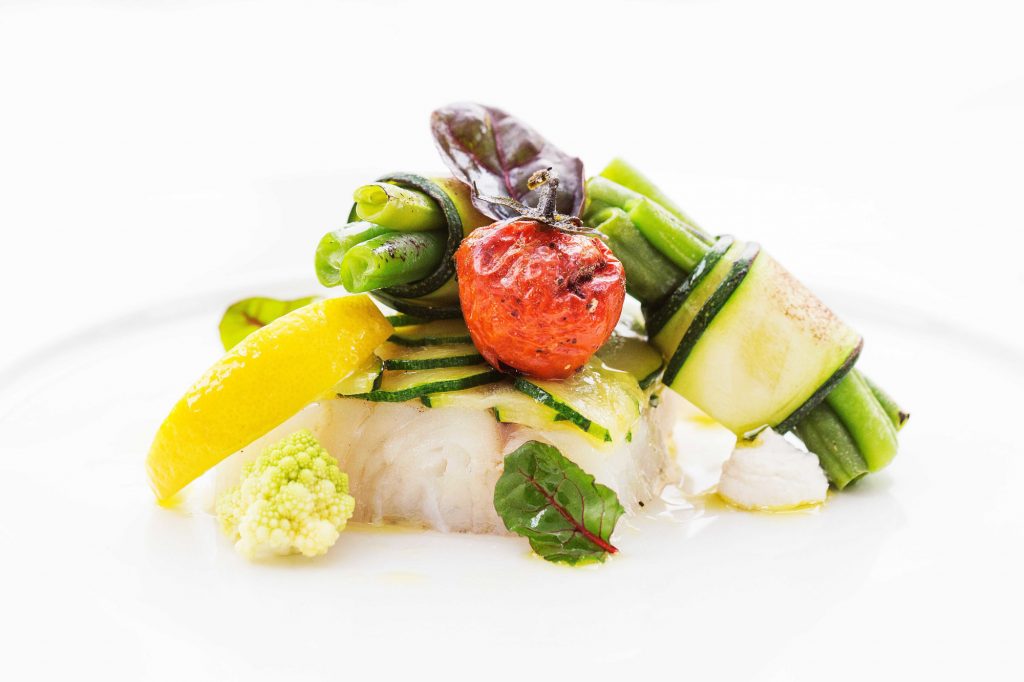 Other culinary activities
Company barbecue
Company pig-slaughter
Wine tasting with a sommelier in the hotel
Private wine route in cooperation with winemakers from the Little Carpathian Wine Region
Special degustation evening with live music and tasting of Slovak or foreign wines, cognacs, chocolates, desserts or Slovak distilled fruit spirits.
Our premises for your events
Inside the hotel
Our conference rooms are available for you, as is our restaurant and vinoteque situated in the former log cabin. You will find Slovak cuisine here with home-made specialities from the Little Carpathian Wine Region and seasonal dishes. The capacity for 120 guests also allows for hosting large groups, or you can choose to divide them into smaller spaces with portable partitions. In the winter, a cosy atmosphere is complemented by the fire crackling in the fireplace. Or if you want to be discreet, you can opt for our lounges, ideal for family gatherings or business meetings.
Terraces
Our terraces offer original space with flexible seating directly in the bosom of nature, under old beech trees. Warm summer evenings can become even more pleasurable thanks to live music. You can choose between the terrace by the restaurant, with a capacity for 100 guests, and the Panorama terrace, with a capacity for 60 guests.

Furmanska krcma
Located in the imminent vicinity of the hotel, this inn is an ideal place for invitation-only events, family parties, wine tasting or foreign visitors. The menu includes traditional Slovak dishes, meals from the grill and, of course, a rich choice of wines.

Outer area
A large grassy area near the hotel is ideal for sports as well as events with many participants. It is possible to set up a stage or a big tent.